Next Chat: Sept 18, 9PM EST
Game Developers
This week's mentors are all game developers. Search for the #MentorMonday hashtag on Twitter or follow @CodeNewbies at 9PM EST and join in the chat! Get your questions ready for our mentors!
Subscribe to the Mentor Monday newsletter to get advice and reflections from our featured mentors every other Monday.
A bi-weekly mentorship program connecting mentors and potential mentees to share information and build relationships in hopes of creating a more accessible source of mentorship. Brought to you by Stephanie Hurlburt and CodeNewbie.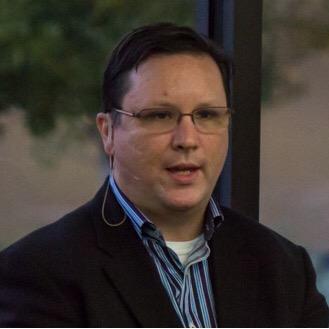 Alex Balazs is the vice president and chief architect at Intuit. Alex joined Intuit almost 18 years ago, serving most recently as vice president and chief architect for the Consumer Tax Group, where he led technology innovation, engineering excellence, and technology strategy for our TurboTax product offering portfolio. Prior to that, Alex was chief architect for identity. Alex is a board member for Tech Women @ Intuit (TWI), and is proactively working to increase the number of women in tech roles, especially in the architect job family. Alex earned his BSME in Design at Kettering University.
Let's talk about: how introverts "sell" themselves, how to set short and long term goals, choosing the right company to work for, skills of the future you might want to invest in
Jackie runs a recruiting team that supports all of the finance and accounting functions at American Express. Prior to that she built and managed the career coaching team at Flatiron School and was responsible for helping nearly 1000 new developers find jobs writing code. She is passionate about supporting new grads looking for their first job and experienced folks looking to pivot in their careers.
Let's talk about: interview preparation, how to come across as confident (but not arrogant) in interviews and networking chats, how to look for a job when you don't feel "professionally connected", tactical approaches when networking, prepping resumes and LinkedIn profiles, how to approach and find a mentor
Eddie Washington is the Recruiting Lead at Genius. Before Genius, he led the Careers Services team at General Assembly's NYC campus. He's especially fond of milkshakes.
Let's talk about: working with recruiters, what to put on your resume (and what to leave off!), how to present and talk through your portfolio, how to pitch yourself if you don't have technical experience, negotiation
Mentors sign up for five days of mentorship, agree to adhere to our Code of Conduct, and carry out the following three responsibilities:
Participate in the #MentorMonday Twitter chat 9PM EST and answer questions from the community.
Keep their DMs open for that week and answer questions and connect with people on Twitter.
Write a reflection for the Monday blog with a key piece of advice and the answer to the week's most popular question.
There are three ways you can participate!
Join us for the chat every other Monday at 9PM EST.
Reach out to our three featured mentors during the week via Twitter. Their DMs will be open.
Subscribe to our Monday newsletter for advice, highlights, and reflections from our mentors.
Mentors should abide by the CodeNewbies' Code of Conduct, and should in addition abide by the following:
The basics: Treat this as a professional relationship, and remember the power dynamic at play. The person you speak to might not be comfortable telling you when they're uncomfortable, so keep your personal distance. Do not follow the person on all social media accounts, for instance. Never, under any circumstances, act in a romantic/sexual manner, even if you think the mentee is interested. This is not the place or context for that.
If a mentor seems to violate this Code of Conduct, please message Saron (@saronyitbarek or @CodeNewbies) or Stephanie (@sehurlburt). When a report is received against a mentor, that mentor will be immediately banned from communicating with any other mentees for the duration of the week (though they will still be able to contribute to the blog post) and will not be invited back to mentor.
If you're interested in being a mentor, fill out this form here!
You can email Stephanie or Saron at mentormonday@codenewbie.org
She's a lead engineer at Funomena, making fun games like Wattam. She has a background in game engines and computer science.
Let's talk about: anything from rendering to physics to collaboration and teamwork!
Technologies: C, C++, C#, Android Java, shader languages, game engines (consoles, handhelds and PC), physics, performance and optimization
Liv is the engineering team lead for content and prototyping at High Fidelity, working on open source social VR!
Let's talk about: design and development of immersive technologies, 3D art, avatar and identity representation in digital spaces, and growing communities
Technologies: C#, JavaScript, C++, VR design and development, AR, voice recognition services, natural language processing, OSS
Dustin is a senior engineer at id software, where he's worked for the last nine years to help ship at at least 6 game related products.
Let's talk about: career development, project management, contracting, startup vs corp life, as well as technology topics ranging from software-as-a-service to game engine systems to quantum information
Technologies: C++, Python, Vulkan, Game Engines, Multiplatform Development, SaaS, Multiplayer, Networking
Next Chat: Oct 2, 9PM EST
Getting a tech job
This week's mentors are all people who are in charge of hiring technical talent, so if you're looking for a job or want to learn more about the interview process, this is for you. Search for the #MentorMonday hashtag on Twitter or follow @CodeNewbies at 9PM EST and join in the chat! Get your questions ready for our mentors!
Subscribe to the Mentor Monday newsletter to get advice and reflections from our featured mentors every other Monday.